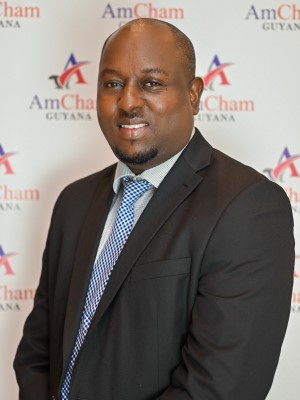 Earl Carribon was appointed General Manager of Sol Guyana Inc. effective January 15 th 2021 and is responsible for the overall operations of Sol in Guyana. Prior to this role, Earl held the position of General Manager, Sol EC Ltd – Grenada and Sol EC Ltd – St. Lucia for fifteen (15) months and twelve (12) months respectively.
Earl attained his BSc. Management Studies from the University of the West Indies, St. Augustine campus, and subsequently attained his MBA (Finance) from the Eller Graduate School of Management at the University of Arizona in Tucson. Earl is also a Chartered Financial Analyst (CFA) charter holder and an Energy Risk Professional certified by the Global Association of Risk Professionals.
Earl has more than sixteen (17) years of experience in the oil and gas industry, having held roles across the energy value chain in the upstream, midstream and downstream. Prior to joining Sol, Earl worked for several multinational companies in roles in Trinidad & Tobago and Scotland. Earl also has several years of experience in corporate banking, investment banking and microfinance lending.