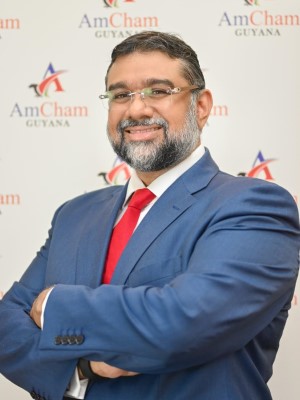 Devindra is the founding member of London House Chambers. Dave routinely litigates cases in jurisdictions throughout the United States, including New York, Texas, California and South Carolina – as well as in England and throughout the Caribbean. He routinely handles a wide spectrum of complex
commercial litigious and corporate matters in a variety of practice areas, including, but not limited to, administrative law, appellate practice, banking and finance, entertainment, copyright, trademarks, immigration, mining, environmental, international law, bankruptcy, real estate, landlord tenant, insurance, maritime, oil and gas, sports law, zoning, and corporate governance. He has tried numerous cases, both jury and nonjury, and routinely handles appellate work.
Devindra earned his first law degree from the University College London in 1998 and his Masters in International Commercial Arbitration from Cornell Law School in 2001. He attended the Inns of Court School of Law in 1999, where he qualified as a barrister. He is a Leonard Woolsey Scholar of the Inner Temple. Dave completed his first six months of pupillage at the leading criminal set of 6 Kings Bench Walk (David Fisher Q.C. and David Perry Q.C.).
He then practiced in England at the leading commercial litigation chambers, Essex Court Chambers (Gordon Pollock Q.C.) focusing in arbitration and general commercial litigation. Dave left London for New York, and there he practiced for 13 years with the AM Law 100 firm, Cozen O'Connor as a partner resident in their London and New York offices. He left Cozen to establish London House Chambers in 2014.
Dave's wide-ranging client base includes high net worth individuals, banks, real estate developers, civil engineering and architectural firms, mining companies and manufacturing companies. Dave has represented some of the Caribbean's most prominent entities, individuals and sportsmen, on matters
vital to the development of West Indian cricket. His international client base includes commercial clients resident in Singapore, India, Bangladesh, the United States and the United Kingdom.
He sat on the board of the West Indies Players' Association ("WIPA") and was actively involved in developing policy concerning West Indian cricket players.
Dave is a regular speaker at the Caribbean Commercial Law workshop hosted by the University of West Indies Cave Hill Campus and has established an annual "Kissoon Law Prize" at the Hugh Wooding Law School in Trinidad. He is one of the only Barristers resident in Guyana who holds a full practicing certificate enabling him to practice in England and Wales as well as being admitted to the Bars of Barbados, Guyana, and New York.