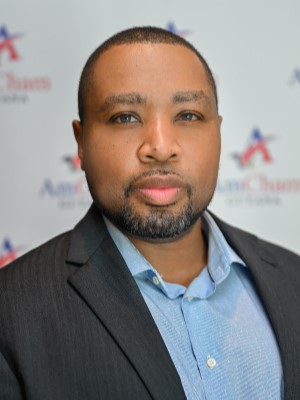 Dallas Thomas Jr. is the Chief Executive Officer and Director of Operations and Training of Praetorian Executive Protection Services Inc in Georgetown, Guyana, South America and also a security advisor for an offshore oil and gas company. Dallas is a retired  United States Army combat veteran who served over twenty years of dedicated service. He served in both Iraq and Afghanistan as well as numerous other locations around the world. Dallas is a certified Executive Protection Specialist and Secure Driver specialist, Situational Awareness Specialist Advanced Practitioner and BLS instructor just to name a few certifications.
Dallas also sits on the board of the Guyana Sports Shooting Foundation and  a member of various organizations in the U.S. and internationally (USPSA, US NRA, USCCA, ASIS International, International Foundation of Protection Officers (IFPO),  and the International Security Driver Association (ISDA)).
Dallas has a degree in Healthcare Management From The University of West Florida.