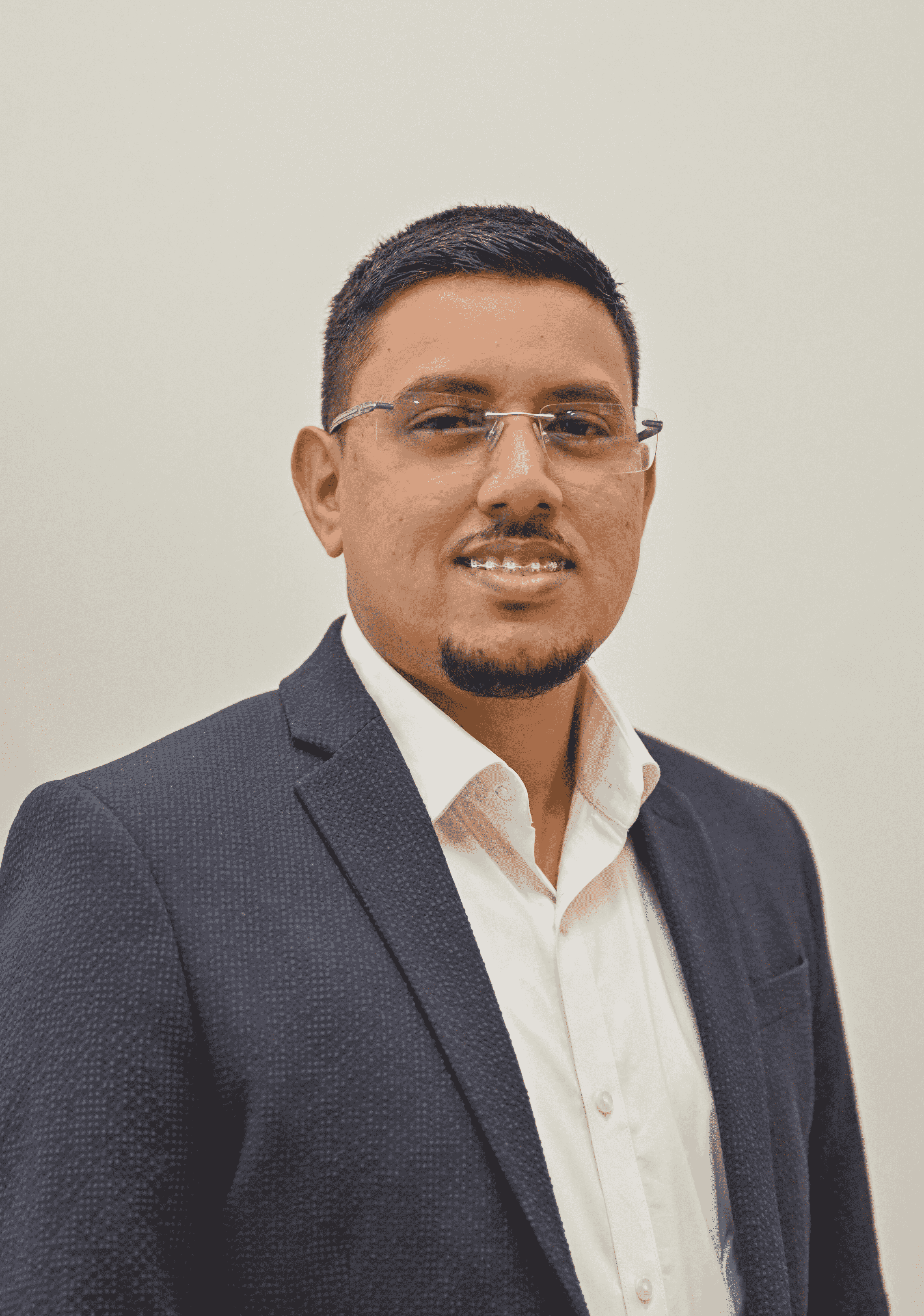 Inventive Capital Logistics
Mohamed Rahaman has served on the board of Directors of Inventive Capital
Holdings Inc. since 2021. He also holds the position of Manager of the Automotive
Components department at Massy Motors Guyana Ltd.
Beginning his journey in the medical field, Mohamed received his Bachelor's Degree
in Pharmacy from the University of Technology in Jamaica. He then returned to
Guyana where he worked in manufacturing and distribution, New GPC Inc. During
which, he pursued his Master's Degree in Business Administration from the
Australian Institute of Business, which widened his scope in the business sector.
From New GPC Inc., where he supported Marketing and Export functions, he was
recruited by Inventive Capital Holdings Inc. (ICH) in 2021, where he helps to guide
the company toward growth and profitability. ICH provides various services to local
as well as foreign companies. These may include the establishment of businesses,
transportation, procurement, management services and even facilitation of Visa
applications.
In 2022, Mohamed joined Massy Motors Guyana Ltd., one of Guyana's largest
automotive providers, where he manages the Automotive Components department,
managing various brands of Automotive Batteries (Moura, Power Master), Tires
(Good Year, Pirelli), Sanitary products (Kimberly Clarke, Scott) as well as Agricultural
products. At Massy Motors, Mohamed strives to provide the best after-sales support
in Guyana, for the categories of products he manages, in keeping with the Massy
Motors Guyana Motto; "Enjoy a Warm, Overwhelming & Wonderful (WOW)
experience every time!"