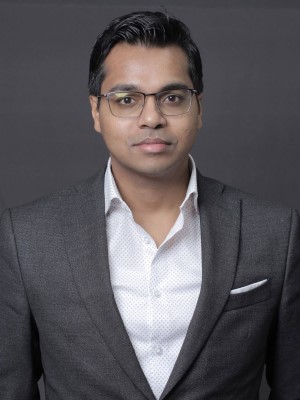 Rosh Khan is the CEO of SocialRank Media, Guyana's leading digital marketing agency, and the President of the Masterclass Institute, Guyana's only approved Covey Training Center.
After graduating with an MD at 23, he dived into the world of entrepreneurship. His digital marketing firm, SocialRank Media, has served thousands of businesses around the world.
He has also launched online and offline business training through the Masterclass Institute. He is the Guyana Facilitator for the world-renowned FranklinCovey organization.
Rosh Khan is the recipient of two awards: The Young Business Executive of the Year Award and the National Youth Award for Entrepreneurship.
He is also the President of Advocacy Consultants and Engagements (ACE) which promotes business development for firms doing business in Guyana. His clients include:
Hargrove EPC, Myer Marine Services, Best Western Guyana, Verde International, to
name a few.
Based on the work done with the Global Shapers initiative, he was also invited to the White House by the Obama Administration.
Rosh believes, "We cannot have national development without people development. We
cannot build our nation unless we build our people."